In today's article, we introduce you to the French online music streaming service. Deezer was founded in 2007. Today it has over 16 million users and is currently the fourth largest global audio streaming company. The top three are Spotify, Apple Music, and Amazon Music).
Like Spotify, the French service was invented by a young entrepreneur, Daniel Marhely.
Working initially from his Paris bedroom, Daniel soon recognised the potential of his idea and gathered a small team together. It didn't take long for investors and music labels to catch on – writes the service on its site.
After launching in 2006 as Blogmusik, Marhely's creation underwent a rebranding in 2007 and relaunched as Deezer.
Rolling Stone called Deezer "the biggest music streaming service you've never heard of" two years before the platform expanded to the U.S.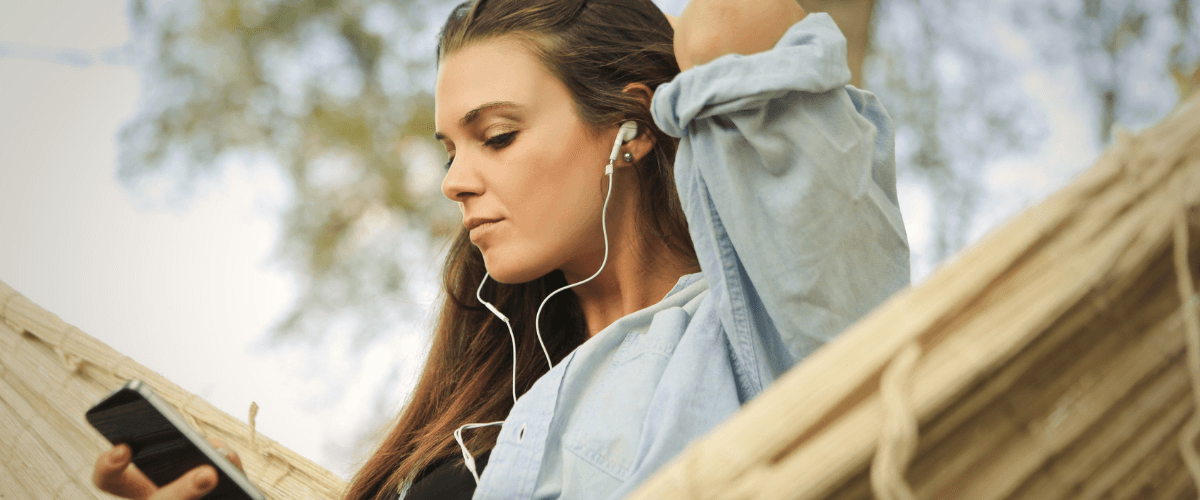 By 2011, its catalog had 8 million songs, and since then their number has grown to 73 million licensed tracks, with over 30,000 radio channels, 100 million playlists, The company claims that it has one of the most diverse international and local music catalogs in the world.
Service is available in almost 190 countries around the world. Deezer's key markets include France, Germany, Brazil, the U.K., Colombia, Mexico, the U.S, Russia, Eastern Europe countries, Latin American regions and the Middle East.
In the first quarter of 2021, the company held 2% of the music-streaming market shares. In July 2021, the French service announced that free account users can use Google Assistant speakers to stream music.
How is Deezer different from other platforms?
In 2014, Deezer launched a hi-res music streaming tier (Deezer HiFi). This higher subscription tier allows users to stream music in FLAC (16 bit, 44.1kHz) format that is equal to CD sound quality. In this respect, the company was ahead of other streaming platforms (even one month ahead of Tidal). Apple Music's lossless audio streaming hit the app this year. The difference is that only part of the Apple Music library is available in lossless audio quality, while Deezer provides 95% of its catalog in hi-res.
The service is very popular in certain territories. In France, Deezer ranks as one of the most used mobile applications in the 15 to 34 demographic, even beating Google and Twitter.
With Deezer for Creators, you can:
Update your bio (in a ton of languages!)
Customize your profile picture (1200x1200px minimum)
Highlight a specific release
Pin a status update (64 characters max)
Link to your Facebook and Twitter profiles
View analytics on your music's streams
Gather information on users' activity
Watch your new music's performance in real time
Deezer's mobile app makes it super easy to share your music across all major social media platforms, including: Facebook, Messenger, Twitter, Instagram, Snapchat.
"Search by Lyrics"
Have you ever heard a song and remembered only a few words? The service offers solution.
"Search by Lyrics"is a feature that allows users to search the library by a minimum of four words. Deezer returns any songs with lyrics containing those words.
You can add your lyrics to the platform through LyricFind, the same app that sends lyrics to several other major streaming platforms.
Related articles
Spatial Audio is now available to Apple Music subscribers. The streaming service gives an opportunity to listen to selected songs in Dolby Atmos. The next generation of sound is coming to subscribers with no additional cost. More on our blog
YouTube Premieres is a combination of traditional YouTube videos and online streaming. It allows you to pre-record your video (like other YT videos) and play the video with a live chat. It is similar to a television show – prepared in advance, but with set air time. Read our article
We are the first digital provider in Poland and Central Europe on the list of recommended Spotify partners. Joining this elite group confirms that we meet Spotify standards for delivering music and podcasts. What distinguishes digital distributor recommended by Spotify? More