Spatial Audio is now available to Apple Music subscribers. The streaming service gives an opportunity to listen to selected songs in Dolby Atmos. The next generation of sound is coming to subscribers with no additional cost.
Spatial Audio gives artists the opportunity to create immersive audio experiences for their fans with true multidimensional sound and clarity. Apple Music subscribers will also be able to listen to more than 75 million songs in Lossless Audio — the way the artists created them in the studio – writes Apple Music in its newsroom.
"Apple Music is making its biggest advancement ever in sound quality" – said Oliver Schusser, Apple's vice president of Apple Music and Beats. "Listening to a song in Dolby Atmos is like magic. The music comes from all around you and sounds incredible."
Spatial Audio with Support for Dolby Atmos
Dolby Atmos is an audio experience that enables artists to mix music so the sound comes from all around and from above. Apple Music will automatically play Dolby Atmos tracks on all AirPods and Beats headphones with an H1 or W1 chip, as well as the built-in speakers in the latest versions of iPhone, iPad, and Mac.
The streaming service will be adding new Dolby Atmos tracks constantly. Apple Music will be also curating a special set of Dolby Atmos playlists.
Albums that are available in Dolby Atmos will have a badge on the detail page for easy discovery.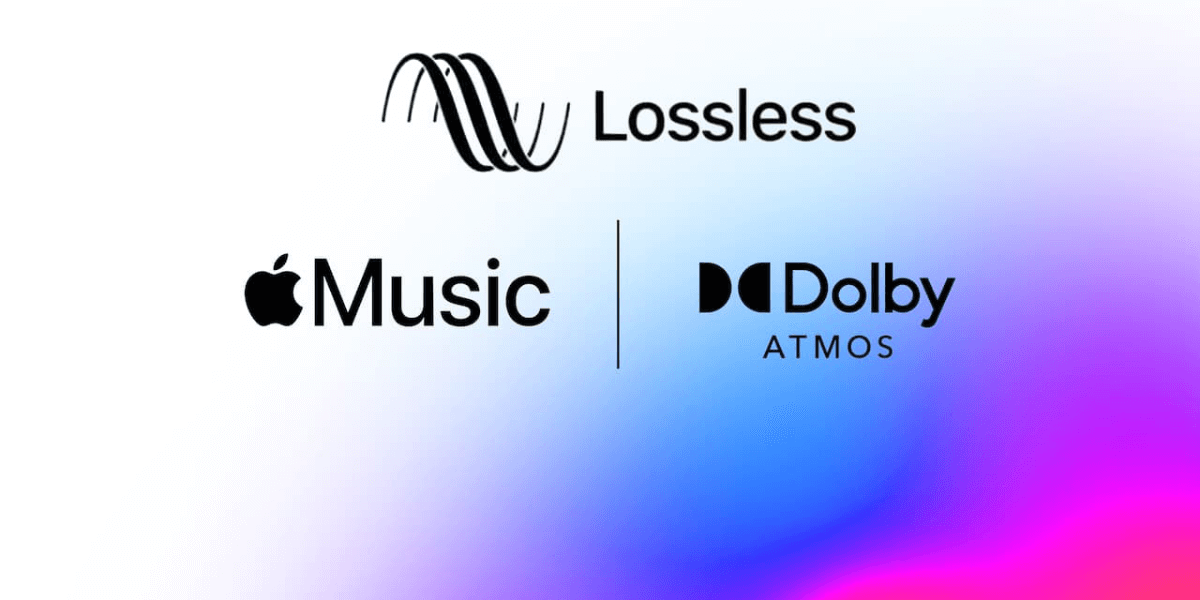 Dolby Atmos for musicians
Apple Music is working with artists and labels to add new releases and the best catalog tracks, as more artists begin to create music specifically for the Spatial Audio experience. Apple Music and Dolby are making it easy for musicians, producers, and mix engineers to create songs in Dolby Atmos. Initiatives include doubling the number of Dolby-enabled studios in major markets, offering educational programs, and providing resources to independent artists.
"We are working with Apple Music to make Spatial Audio with Dolby Atmos available to all musicians and anyone who loves music." /Kevin Yeaman, Dolby Laboratories' president and CEO./
Lossless Audio
Apple Music will also make its catalog of more than 75 million songs available in Lossless Audio. Subscribers will be able to hear the exact same thing that the artists created in the studio.
To start listening to Lossless Audio, subscribers using the latest version of Apple Music can turn it on in Settings > Music > Audio Quality. Here, they can choose different resolutions for different connections such as cellular, Wi-Fi, or for download. Apple Music's Lossless tier starts at CD quality, which is 16 bit at 44.1 kHz (kilohertz), and goes up to 24 bit at 48 kHz and is playable natively on Apple devices. For the true audiophile, Apple Music also offers Hi-Resolution Lossless all the way up to 24 bit at 192 kHz.1
"The soul and life of the mix is sitting in the extra bits of data that are stored in the lossless file. As a mastering engineer, having the ability to convey the music to the listener at its highest quality is the end goal of what I work for every day" – said producer Piper Payne.
Related articles
Apple has launched a music channel – Apple Music TV. The new music video station offers a free, 24-hour live stream of music videos and exclusive video premieres. More on our blog.
We are the first digital provider in Poland and Central Europe on the list of recommended Spotify partners. Joining this group confirms that we meet Spotify standards for delivering music and podcasts. What distinguishes digital distributor recommended by Spotify? Read article.