Apple has launched a music channel – Apple Music TV. The new music video station offers a free, 24-hour live stream of music videos, exclusive video premieres, curated music video blocks, live shows, fan events, chart countdowns and guest appearances.
Apple Music TV doesn't have its own dedicated app. The channel will be available in the Apple Music and Apple TV applications.  The channel will be free to users in the U.S., the company says.
.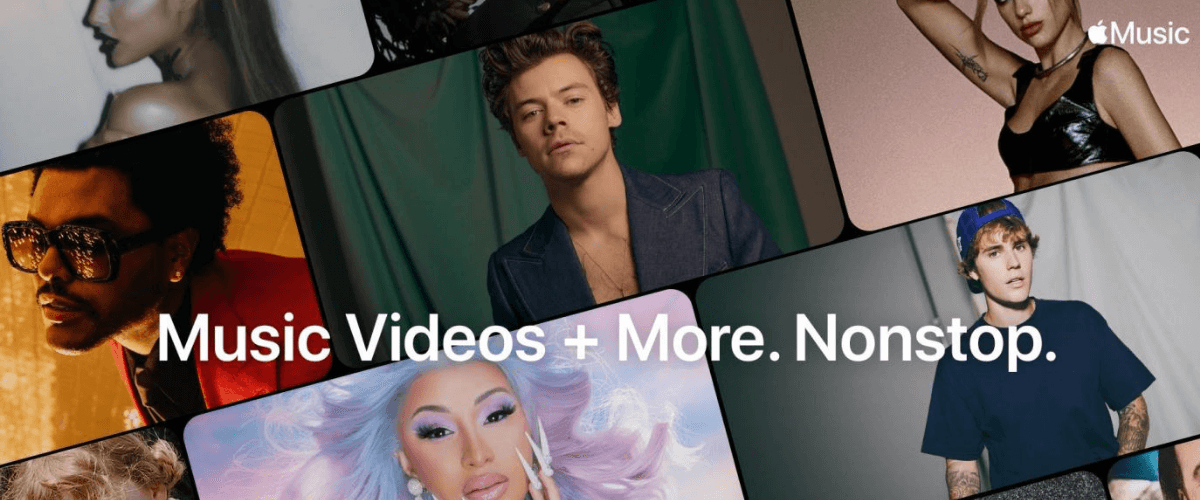 .
The program will include music videos (with premieres every afternoon), music blocks, interviews, concerts, reports from events and live programs. To kick off its launch, Apple Music TV today began with a countdown of the top 100 most-streamed songs ever across all of   U.S. Apple Music. On October 21, users will see the coverage of the premiere of Bruce Springsteen's "Letter to You", and the premieres of Joji's "777" and "Gorgeous" SAINt JHN.
Apple Music TV's announcements remind viewers of  MTV from the nineties.
Despite its simplicity, Apple Music TV gives Apple an immediate new home for its music-related original content. It also provides Apple with another advantage when it goes to negotiate with artists for their premieres, as it introduces an additional platform for reaching an artist's fans — not only with the premiere itself, but by offering artists blocks of airtime leading up to their next debut that they can use to promote their releases. The new station can also leverage content produced for the Apple Music 1 (formerly Beats 1) radio station, as it goes about running these promotions. – writes TechCrunch.
Another Apple Music TV's advantage is the fact that it's freely accessible to millions of Apple device owners. Apple didn't say if it planned to expand the new station outside the U.S.
More on TechCrunch
Spotify Promo Cards is a new, attractive way to share music and podcasts on social networks. The tool is available both to creators and fans.Thanks to Spotify Promo Cards you can share not only albums and songs, but also Spotify artist profiles and selected playlists.* Promo cards can be square, vertical and horizontal. You can also choose the color of the card. Read article
The new version of YT Analytics for Artists. It offers a full picture of popularity in YouTube, expanded information about viewers and interactions with fans. The tool also allows access to data via the YouTube Studio mobile application. Read article