The new version of Analytics for Artists offers a full picture of popularity in YouTube, expanded information about viewers and interactions with fans. The tool also allows access to data via the YouTube Studio mobile application.
YouTube unleashed its upgraded Analytics for Artists on July. In our post, we outline the most important changes to Analytics for Artists and its benefits for creators.
"Analytics for Artists, now in YouTube Studio, provides a new and improved view of an artist's catalog on YouTube. Analytics for Artists will be available for all Official Artist Channels. It provides access to a unique set of features that will equip artists and their teams with the knowledge they need to make strategic release plans."- YouTube write in  statement.
.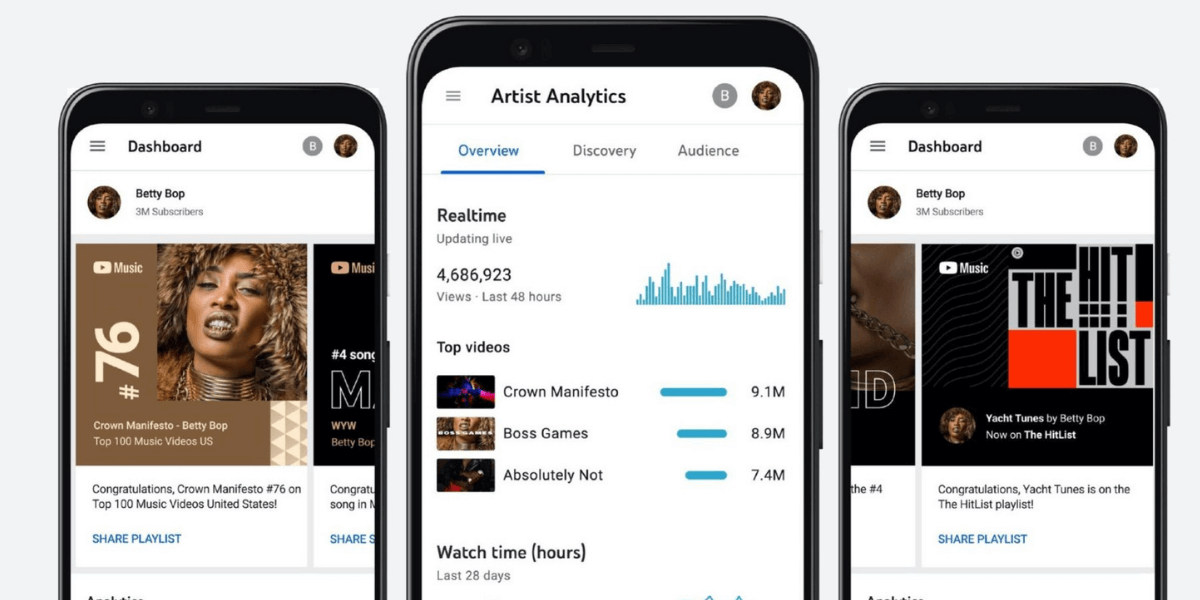 Analytics for Artists. The most important upgrades
Total Reach  – this function gives artists a snapshot of their songs' impact on YouTube across all fan-uploaded clips as lyrics videos, dance videos, covers, and more.
Song Detail  – this feature makes it easy for artists to see all of the videos that have been created for a specific song within their catalog. The tool will likely benefit artists and their teams in promoting fan interaction and interest on a song-by-song basis. YouTube announcement notes that YouTube's top 1,000 artists garner "over 20% of their chart eligible views from videos created by users."
Comprehensive and Actionable Data – artists get information how their catalogue is distributed across YouTube and how audience engages with it (impressions, clicks, demographics, retention and engagement data). All in real time.
"This is a mic drop product. We can't wait for artists and their teams to fully understand their global audience and the power of YouTube's platform. Turn the lights on and see where you are going. Now you've got the full picture of your music on YouTube." – said Lyor Cohen, YouTube Global Head of Music.
YouTube is "just getting started" with the program and expects to debut additional features on Analytics for Artists. We will cover it in next articles.