Spotify Promo Cards get an update: Follower and Chart Milestones, new playlists, new language and deep links.
Last fall, Swedish streaming service introduced Spotify Promo Cards – easily customizable graphics that artists can share with fans to promote an artist profile, songs, albums. Cards are available to both artists and fans.
In this era of streaming music and social media, artists have more ways to connect with fans than ever before. But more platforms for promotion can mean more work for the modern artist. You're not just a singer, rapper, producer, or band anymore — you're a DIY brand. You're more than a musician. You're also a marketer, creative director, curator, and even an amateur graphic designer. We want to help make your job(s) easier when it comes to creating eye-catching shareable social media assets – Spotify write on its website.
Link to Spotify Promo Cards: https://promocards.byspotify.com/
.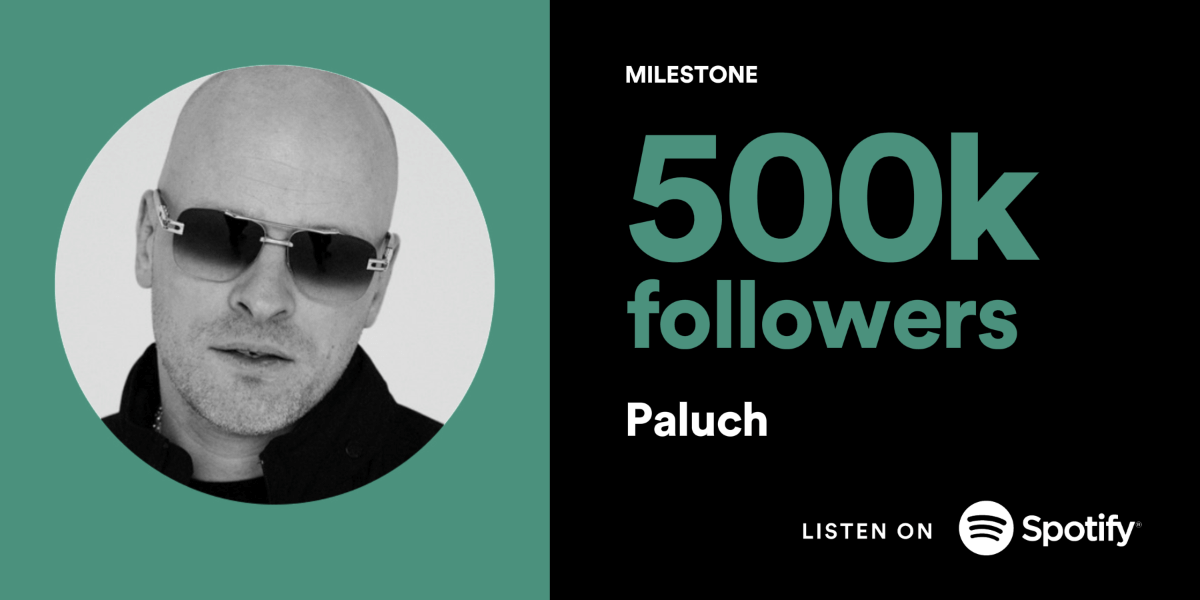 .
Spotify Promo Cards new features
Milestone Cards
Artist Follower Milestones: Artists can now create milestone cards for reaching 1k, 5k, 10k, 25k, 50k, 100k, 500k, 1M, 2M, 5M, 10M, 20M, 25M, 50M, and 100M followers on Spotify. They're a great way to thank your fans for following you and encouraging others to do the same.
Charts Milestones: Artists can create Promo Cards when their track hits the top 50 in the Top Global Weekly Songs chart. The Cards feature the track artwork and the chart position.
To create Milestone cards, just select a new "Focus" for the card when you see the option. Search for and select the artist or track that is eligible for a milestone. Then change the "Focus" to "Milestone" in the Customize stage. If the artist or track isn't eligible, you won't see this Focus section on the site. – explains Spotify.
New Release Badge
Now, for Promo Cards created for tracks, albums, or podcast episodes that have been released in the past seven days, there will be a special badge that indicates to fans that it's brand new.
Promo Cards Site, Now in French
The Promo Cards site was already available in four languages: English, Portuguese, Spanish, and German. Now streaming service is adding French.
More Playlists
Spotify launched Promo Cards with support for 30+ playlists and now they are adding 30 more including: Altar, Baila Reggaeton, Hot Hits USA, Indienesia, It's Hits (Denmark, Norway, Sweden, Suomi), Fresh Folk, Fresh Gospel, Kickass Metal, K-Pop Daebak, Lagi Viral, New Music Friday Christian, Live Country, Mood Booster, Naik Daun, No Cap, Northern Bars, Our Generation, Oyster, Radar Indonesia, Punjabi 101, Top Christian, Top Hits Indonesia, Who We Be, and WorshipNow. Like before, you can find playlist Promo Cards by searching for the track, and selecting the eligible playlist from the search results.
Deep-linking to Promo Cards
To make it easier for artist and label teams to coordinate around the creation of Promo Cards, Spotify has added deep-linking to the site. When you navigate the site, the URL will update, so you can send it to a collaborator to create their own card more easily. By adding the Spotify URI for the content you want to promote, deep links can help you skip a step. As a reminder — Promo Cards already provide deep-linking when you share the card. A custom URL is provided after you've created the card, that will redirect to the content you're promoting on Spotify.
Related articles
The Swedish streaming service provides labels and distributors with the free Spotify for Artists tool. Now they can, together with artists and their collaborators, manage the profiles, analyze data and pitch to playlists. Read article
The new version of Analytics for Artists offers a full picture of popularity in YouTube, expanded information about viewers and interactions with fans. The tool also allows access to data via the YouTube Studio mobile application. Read article