Spotify Only You is a personalized summary of favorite songs, artists and podcasts. The Swedish service is also developing social tools by introducing "Blend" feature.
There are more than 356 million users on Spotify who know that listening is everything. And with more than 70 million tracks and 2.6 million podcast titles to pick from, there's always something new to discover, share, and enjoy—but we know that nobody listens quite like you – writes Spotify – While you'll have to wait a few more months for Wrapped and the songs and podcasts that soundtracked your 2021, Only You is all about celebrating how you listen.
Spotify Only You feature shows how unique your listening tastes are and gives you a musical astrology reading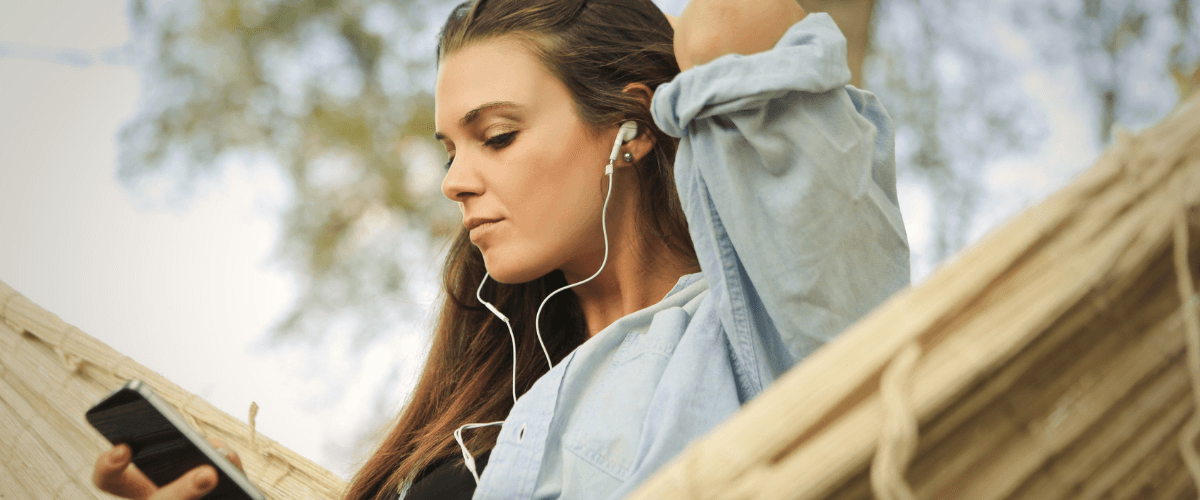 What you can find in Spotify Only You? Get ready for:
Your Audio Birth Chart: Your Sun sign details the artist you listened to most over the last six months. Your Moon sign demonstrates an artist you listen to that best shows your emotional or vulnerable side. Your Rising sign brings it all together with an artist you've recently connected with.
Your Dream Dinner Party: Choose the three artists you'd invite to the dinner party of your dreams. Once you select the trio, Spotify will create a personalized Spotify Mix for each artist.
Your Artist Pairs: This experience demonstrates unique audio pairings that you've listened to recently that show your range of listening interests.
Your Song Year: This part of the experience shows how you've musically traveled through different time periods with music.
Your Time of Day: Discover the music and podcast content you listen to at certain times, whether early in the morning or late at night.
Your Genres/Topics: Combination of music and podcast genres that sets your listening apart.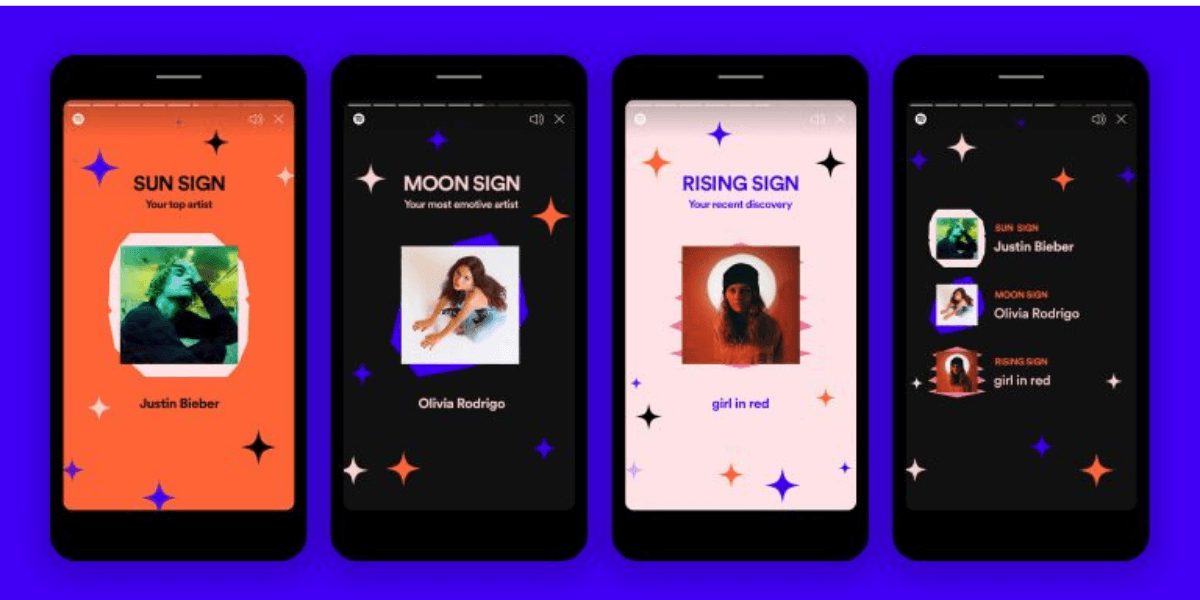 Once you walk through the entire experience, you'll receive new personalized playlists that are part of the Only You journey. You can find them even after the campaign is over in the Only You hub.
You can share your Only You pages using any social media or messaging app. 
Only for Two of us
Spotify alongside Only You, is also rolling out a new personalized feature called Blend. Currently in beta, Blend is a new way for two friends to merge their musical tastes into one curated playlist made just for them, making it even easier for users to connect, discover, and share the music they love with one another. Blend will be updated daily. Simply invite a friend to blend with—as long as they have a Spotify Free or Premium plan — and Blend will grow with each user over time based on how their listening changes.
How to do it
Tap "Create Blend" in the Made For You hub on mobile.
Then, tap "Invite" to select a friend to blend with by sharing a single-use invitation via messages or email. (For each friend you want to blend with, you will need to generate a new invitation.)
Once your friend accepts the invite and joins Blend, Spotify will generate a custom tracklist for the two of you filled with songs you already love—and recommendations combining your listening preferences and tastes.
Plus, it's easy to identify how each friend has influenced the track choice. Simply check the profile icons next to the track.
Only You and Blend is a mobile-only experience on both iOS and Android available globally (make sure that the app is fully updated).
While Blend is currently in beta, we'll continue to evolve the feature over time based on user feedback to ensure we're delivering the best possible listening experience – informs Spotify.
Related articles
Spotify Promo Cards get an update: Follower and Chart Milestones, new playlists, new language and deep links. More on our blog
We are the first digital provider in Poland and Central Europe on the list of recommended Spotify partners. Joining this elite group confirms that we meet Spotify standards for delivering music and podcasts. What distinguishes digital distributor recommended by Spotify?  More on our blog
Spotify – Functions
Spotify Promo Cards is a new, attractive way to share music and podcasts on social networks. The tool is available to creators and fans. Spotify – promotional functions. More on the blog
Podcasts on Spotify
In recent years, Spotify has focused not only on the development of music. Podcasts on Spotify are very popular. The Swedish website has bought three podcasting companies – Anchor, Parcast and Gimlet. In 2021, Spotify announces the introduction of high-quality sound (in the Spotify HiFi service), expansion into 85 new markets and the expansion of the social functions of the website.