Spotify is rolling out a new Admin feature for artist teams in Spotify for Artists. It allows Admins to accept or deny new requests to join select artist teams. This is similar to the update made for label teams a few months ago.
Previously, new requests to join artist teams on  https://artists.spotify.com/ are managed by our support team. However, to improve transparency and control of artist teams, we've now built a way for Admins to manage this process directly – writes Spotify.
To view all incoming requests, Admins can simply head to 'Manage Team' within their Spotify for Artists account. Admins will see a new field at the top of the page which lists all requests. Admins will see the name, role, email and the team the requester wishes to join.
.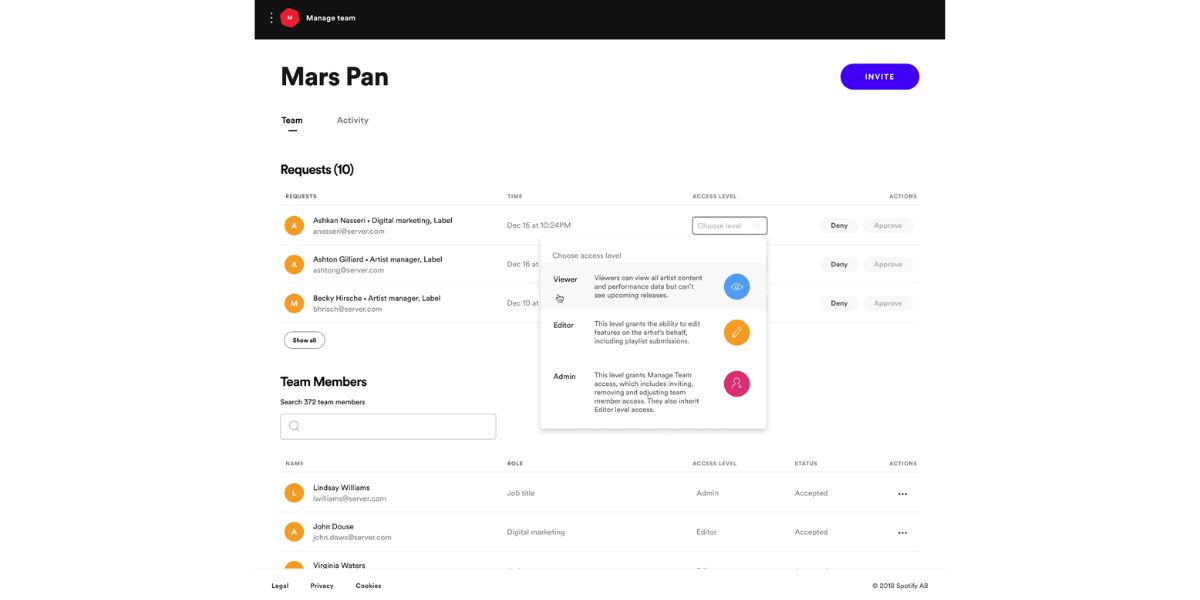 .
If an Admin approves the request, the new team member will get an email inviting them to login to the artist team on Spotify for Artists. If denied, the requester will get an email letting them know their request has been denied. We will not disclose Admin information to the requester.
Admins will be able to see all actions taken on new requests, whether approved or denied, in the Activity Page. Requests will be live for seven days.
Spotify for Artists – not only for artists
It's been three years since we first launched Spotify for Artists. In that time we've seen hundreds of thousands of artists and their teams come together to share great music with the world, pitch to playlists, use data to make decisions about release strategies and tour schedules. We also launched Spotify Analytics which has become the place for labels and distributors to access data and pitch songs to playlists – write Spotify on its website.
Spotify, observing the operation of both tools  concluded that the most effective and beneficial would be bringing together artists, their management, labels and distributors in one place  with equal access to data and marketing opportunities. That place is Spotify for Artists.
We expect that this change will contribute to more effective cooperation between teams, and above all between artists and labels – Spotify emphasize.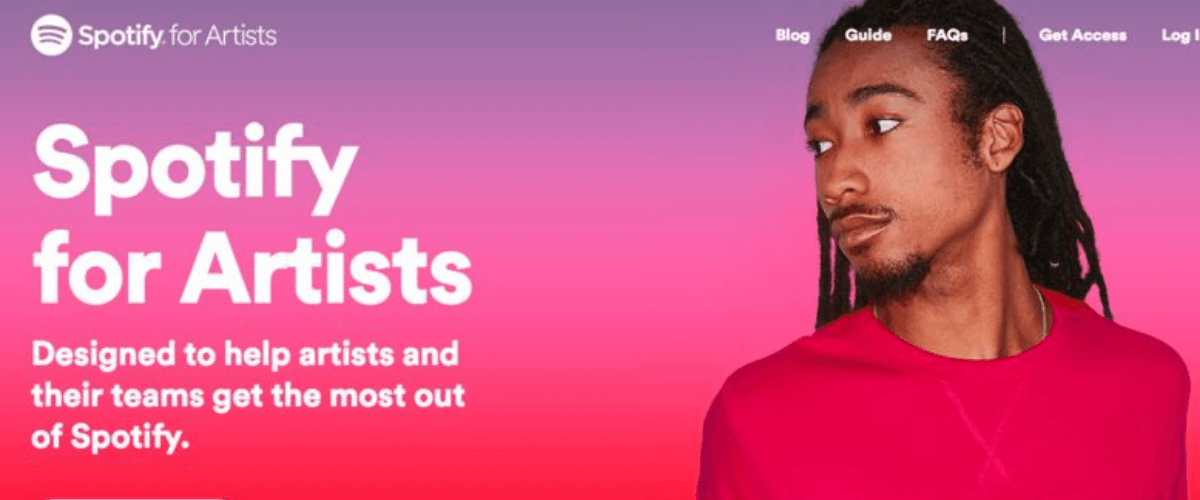 Related articles
Swedish startup is constantly developing Spotify for Artists. It is a free tool for creators, their teams, distributors and labels. Thanks to S4A, you can create profiles, analyze data and  pitch to playlists. More on our blog.
At the Spotify Stream On the company announced new features for listeners, improvements for creators, next series of podcasts and expand into new markets. Read article.
Spotify Promo Cards is a new, attractive way to share music and podcasts on social networks. The tool is available both to creators and fans. More on our blog.