IMPALA MUSIC, an organization which represents over 5000 independent music companies, has announced 25 nominees shortlisted for European Independent Album of the Year Award. One of the nominees is the Polish artist MaJLo with whom we have pleasure to cooperate.
2020 was a unique year, marked by the coronavirus pandemic. The creativity of European independent labels throughout the year really stood out and their release schedules were a highlight. Once again, this shortlist showcases how Europe's independent music sector is thriving in diversity – writes IMPALA MUSIC
Nominees include a wide range of genres and artists, from Finnish pop to French electronic music, via Balkans' ska, Danish blues and the eclectic music style of the UK's nominee. The shortlist represents an impressive advert for the European independent music sector and the creativity of Europe's artists.
.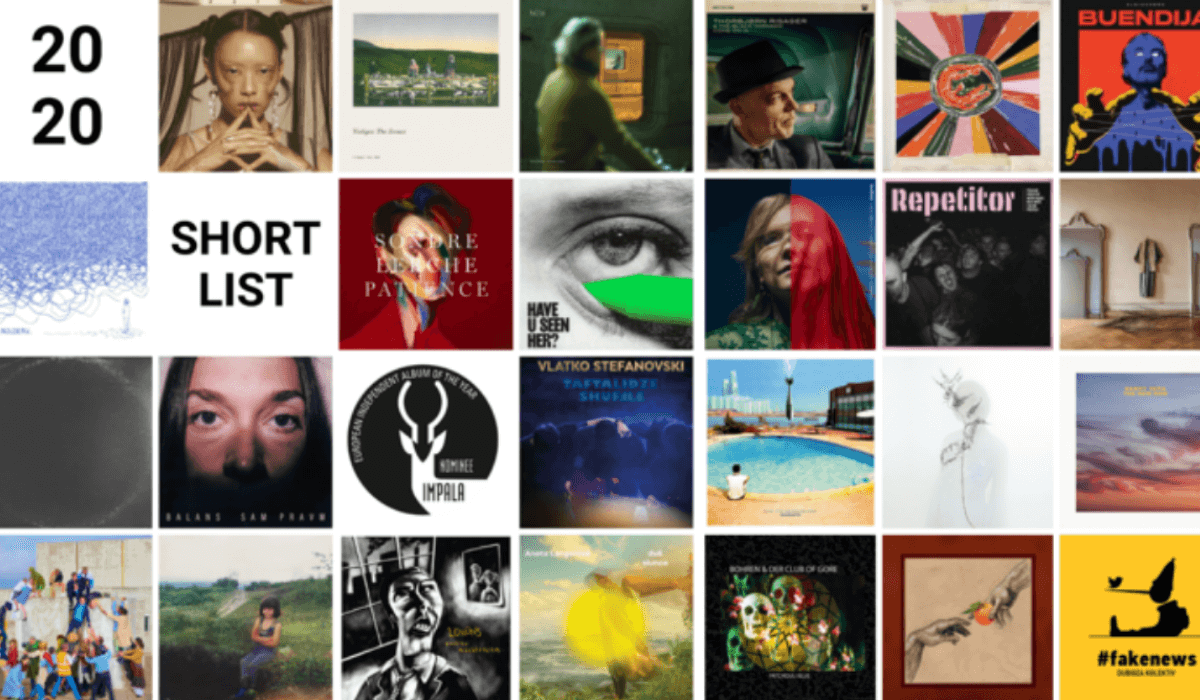 .
Who will succeed German act Apparat as winner this year? Answer next month…
This year's shortlist includes 25 amazing albums! This is a great opportunity to highlight European independent artists coming from all over Europe. 2020 has been a tough year and this shortlist is an energising way to start 2021 – said Helen Smith, IMPALA's Executive Chair.
The complete list of nominees
ALEJUANDRO BUENDIJA  – "Škrinja" (Dallas Records)
ALMA – "Have U Seen Her?" (PME Records)
ANE BRUN – "After the Great Storm/How Beauty Holds the Hand of Sorrow" (Balloon Ranger Recordings)
ANETA LANGEROVÁ – "Dvě slunce" (Art Shock s.r.o.)
ANUSHKA CHKHEIDZE – "Halfie" (CES Records)
BALANS – "sam pravm" (KAPA Records)
BLANCHE – "Empire" ([PIAS] Recordings)
BOHREN & DER CLUB OF GORE – "Patchouli Blue" ([PIAS] Recordings / Ipecac Recordings)
DANNY VERA – "The New Now" (Excelsior Recordings)
DIODATO – "Che Vita Meravigliosa" (Carosello Records)
DUBIOZA KOLEKTIV – "#fakenews" (Menart)
FRAN PALERMO – "Crocodile Juice Bar" (MZK Publishing)
KUSH K – "Lotophagi" (BlauBlau Records)
MAJLO – "Vestiges: The Scenes" (Seagull Ross)
MY UGLY CLEMENTINE – "Vitamin C" (Ink Music)
NOISERV – "Uma Palavra Começada Por N" (Noiserv – SME Portugal)
REPETITOR – "Prazan prostor među nama koji može i da ne postoji" (Moonlee Records)
RINA SAWAYAMA – "SAWAYAMA" (Dirty Hit)
RONE – "Room With A View" (InFiné)
SONDRE LERCHE – "Patience" (PLZ/ EDDA MUSIC)
THORBJØRN RISAGER & THE BLACK TORNADO – "Come On In" (Cope (DK)/ Ruf Records (DE))
TRIÁNGULO DE AMOR BIZARRO – "Triángulo de Amor Bizarro" (Mushroom Pillow)
VALERIA STOICA – "I Don't Like Roses" (Uninvited Artists)
VLATKO STEFANOVSKI – "Taftalidze Shuffle" (Croatia Records)
ŽIDRŪNS – "Kovārņu mazbērniem" (I Love You Records)
Singles playlist on

YouTube
Full album playlist on

Spotify
IMPALA was established in 2000 and now represents over 5000 independent music companies. 99% of Europe's music companies are small, micro and medium businesses and self-releasing artists. Known as the independents, they are world leaders in terms of innovation and discovering new music and artists – they produce more than 80% of all new releases and account for 80% of the sector's jobs. IMPALA's mission is to grow the independent music sector sustainably, return more value to artists, promote diversity and entrepreneurship, improve political access, inspire change, and increase access to finance.
Related articles
Digital distribution is still insufficiently understandable for the music industry. Independent Digital and its partners have launched a project that aims to raise awareness of digital distribution and increase the competitiveness of European musicians. The project is implemented within the framework of Erasmus+ programme. Read more on our blog
Music Ally (musically.com), one of the most interesting music portals has published an article about the Polish music market 2020. Among the portal's experts were: Marek Włodarczyk (CEO of Independent Digital) and Tony Duckworth (PIAS Poland & Eastern Europe). Read more on our blog